Why is Mamata afraid of emergence of AAP in Kolkata?
Updated 18 Dec 2013, 12:39:27 ]
India Tv news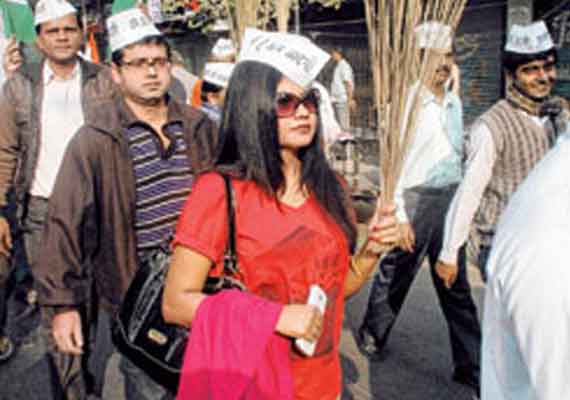 Kolkata: The bustling metropolis which has seen the political evolution from the Naxalites to the Marxists to the Trinamoolites, on Sunday witnessed only 300 people turn up wearing AAP caps for the first rally of Aam Aadmi Party in Kolkata.

Yet, this small rally has sent alarm bells ringing among the close associates of West Bengal chief minister Mamata Banerjee, who consider the AAP a greater headache than the Marxists.

Banerjee's Trinamool Congress is firmly entrenched right from the panchayats to civic bodies and the state assembly in West Bengal, but the emergence of AAP may queer the pitch for her in the next Lok Sabha elections.

Mamata Banerjee fears the fledgling party can make a dent in her solid urban vote during the LS elections.

A shrewd politician, Banerjee has asked all Trinamool leaders not to discuss the AAP in public at all.
http://www.indiatvnews.com/politics/national/why-is-mamata-afraid-of-emergence-of-aap-in-kolkata--13979.html?page=1
When expressing your views in the comments, please use clean and dignified language, even when you are expressing disagreement. Also, we encourage you to Flag any abusive or highly irrelevant comments. Thank you.